The Westin Phoenix Downtown Conference Suites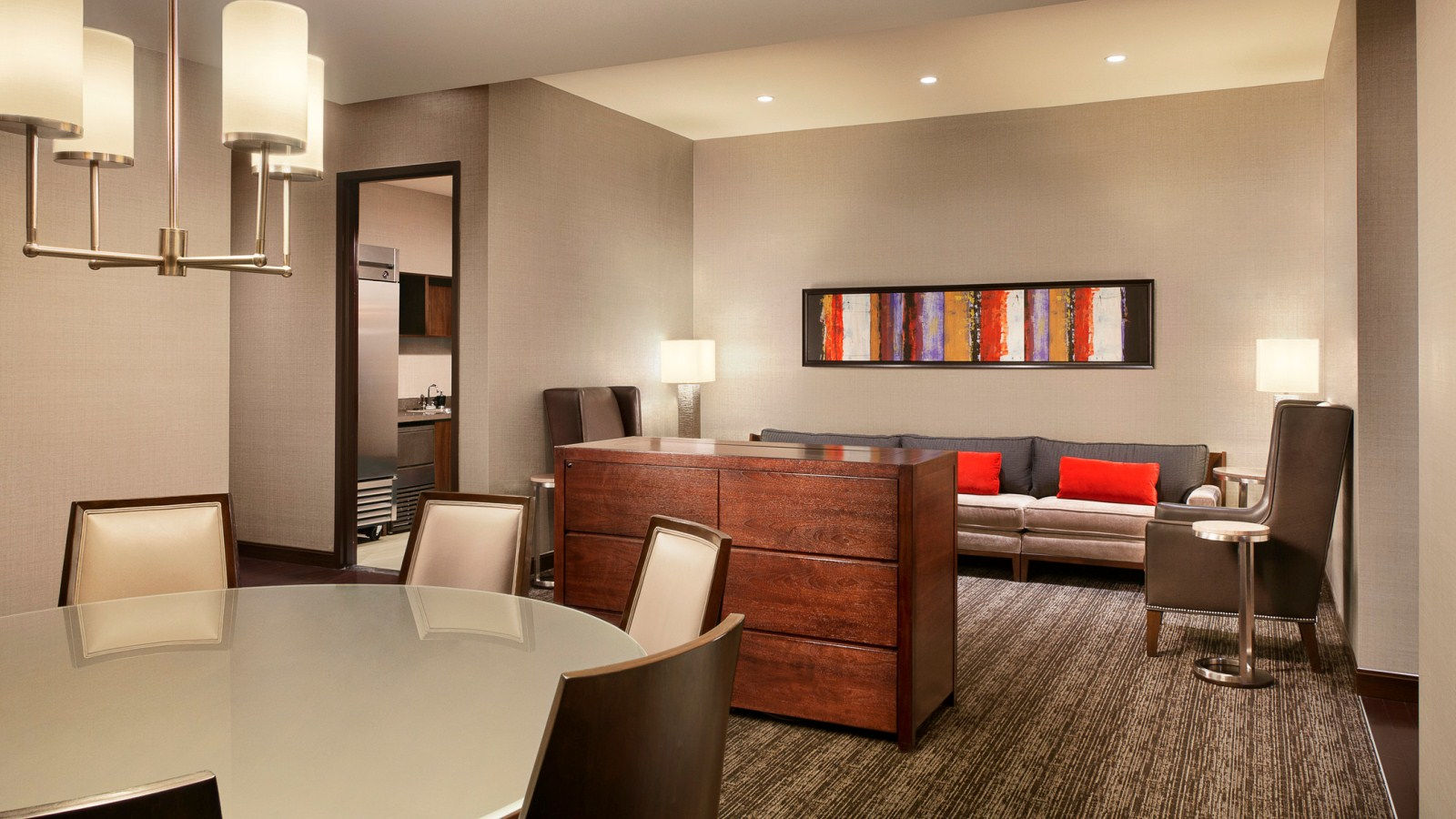 Plan your next meeting at The Westin Phoenix Downtown. We know that when you feel your best you can truly be your best, and that means we pay careful attention to the most important elements of you stay. When you hold your meetings at a Westin hotel, we remove the distractions, so your group can focus in a calm and comfortable environment.
Our conference suites are uniquely designed suites that offer special services and an intimate setting that specifically caters to the needs of small groups and meetings. Create a refreshing experience for your group in one of our 384 square foot suites.
Features include:
Conference seating for (8) people
40" rotating plasma television in room
Service kitchen with full sized refrigerator
Connecting sleeping room capability
Support Package Includes:
Installed 40" Flat Screen Monitor
Power strip, extension cord, video & audio cable
One wireless internet access code
Onsite technician available
Take advantage of these exclusive suites today.